Featured Item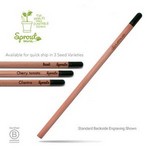 Sprout Pencil
A billboard that grows on. A pencil that grows! An Eco-friendly pencil, seed, and plant marker. Comes in 5 different Herb varieties: Basil, Cilantro, Parsley, Cherry Tomatoes and Mint. Made in USA. 10...

Welcome to our catalogue!
Already know what you're looking for? We can get it. Need ideas? We have many to share.
American Specialty Advertising & Promotions carries thousands of products and represent top industry lines. Our online catalog highlights just a few.
The best ideas start with a call to ASAP: (800) 783-0073
Signature Showrooms